We rented a kayak while we were in the Keys and got to explore a little.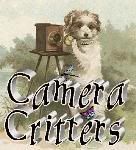 I loved this small path we were able to paddle in!
And since we had a waterproof camera I was able to stick it in the water and snap a few photos of anemones and such.
Starfishes.
Hermit crab?
A crab on our paddle.