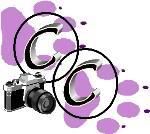 My son has a basement bedroom and one evening in his window well he kept hearing a noise. Well, being the curious boy that he is, he captured the burrower and put him in a fish tank. Being the son of a blogger he brought his find to his mother.
Being the good blogger I am, I promptly took photos to share. I thought we had a mole and I was all ready to use him for my "M" post last week, but when I looked him up in my Mammals of Wisconsin Field Guide, I discovered that what we have here is a Northern Short-tailed Shrew, and well, I'm too impatient to wait until I get to the letter "S" to share him. It looks like he has pinpoint light blue eyes, interesting.
Part of how I was able to identify him was that I took photos of him at all angles. Believe it or not this butt shot helped. Even though it's really not a 'keep' photo, I often take photos of unknown beings from every direction possible for this very reason.
Being the good people we are, we did let him go and he has been happily leaving amongst my flowers ever since. Maybe he's helping to take care of the spider situation, or maybe that's why he chose his new home instead of scurrying away.
Proof he escaped. My grass isn't very tall, even though it dwarfs him. He's only 3-4" long and ¾-1" tall. He weighs less than an ounce, but we figure he could bite so he was only handled with containers, not bare hands. They're only the size of honeybees when they're born and weaned in two days, don't you wish human babies were weaned so fast. . . And maybe even that they were that small when born? Except, if my baby was the size of a bee I would probably misplace it. Good thing their shrieks can be heard from 10 feet away, it might be the thing that would save my baby.