So, this is absolutely new for me. For one, I rarely cook and for two I wasn't sure how to go about cooking and holding a camera, but it went ok, so I thought I'd share.
Dill Rolls
- 88 calories, 5 g protein, 14 g carbohydrate, 1 g fat, 24 mg cholesterol, 171 mg sodium, 54 mg potassium
1 1/2 cups all purpose flour
1 package active dry yeast
1 cup low-fat cottage cheese
1/4 cup water
1 tablespoon sugar
2 teaspoons dillseed or caraway seed
1/2 teaspoon salt
1 egg
In a small bowl combine 1 cup of the flour and the yeast
In a small saucepan heat and stir cottage cheese, water, sugar, dillseed (or caraway seed), and salt until warm. Recipe says 120-130 degrees, I did not use a thermometer, just guessed. Add to flour mixture along with the egg.
Beat with an electric mixer on low speed for 30 seconds, scraping bowl constantly. Beat on high speed for 3 minutes.
Add remaining flour, beat at low speed about 2 minutes or till nearly smooth. (I laugh at this photo, but there's room for improvement, lol)
Cover batter and let rise in a warm place until double (about 45 minutes).
Stir with a wooden spoon. Let rest for 5 minutes.
Spray muffin pans with nonstick cooking spray - I was out so I skipped this step. The spoon the batter (somewhat) evenly into cups. Cover loosely with plastic wrap; let batter rise till nearly double (about 30 minutes) - I did not notice this step until I was typing it now, so it apparently works just fine if you forget this step, lol.
Bake in 375 degree oven for 15-18 minutes or till golden. Serve warm. Makes 12 rolls/servings.
We had a couple of rolls with a salad. It was my first time making them and we thought they were very yummy!






Recipe taken from Better Homes and Gardens New Dieter's Cook Book, Low-calorie Home Cooking - copyright 1992, page 372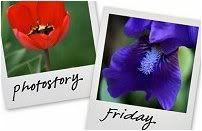 Hosted by Cecily and Honey Mommy