Snails on a beach in Maine - I'm totally missing Maine - seems like forever that I've been editing my vacation photos!
I was enamored by the starfish (if you couldn't already tell), even ones left up on the rocks after the tide went out. I felt as sorry for them as I did our ducks last winter - the ducks missing the water the city had drained out of their area.
I'm not sure what was going on in this shallow water. I know it's a starfish and one of those weird water-worm/snake things. I wondered if the worm-thing (technical term) was trying to eat the starfish but I really have no clue. I've already showed you how slow the starfish moves - I'm betting lots of things eat them!
The starfish seem to not care what they are "walking" on - but the snails and barnacles don't seem to mind either.
My son, Haden, was an expert at finding the minute stars! Several times we thought he had found one with a missing "leg", only to see the star in the water with all 5 points. Odd.
See, this is the same starfish - all "legs" in tact.
They are so magical! They appear soft and squishy, maybe even slimy, but they aren't. They are kinda hard, like a crab, not quite that hard, but rough to the touch, not slimy at all.
This is the underside of a starfish - he's still trying to move, as the water comes in and out, the star floats then lands, wiggles, floats, then lands. . .
If you look close, in the pools left on the beach, you will find all kinds of life. Just have a little patience, sit and watch, then you'll notice movement and discover something new.
In this photo alone, there's a starfish, barnacles, many snails, and many "bugs" and some slugs. . .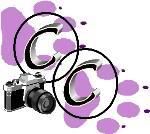 Beautiful, even in death.