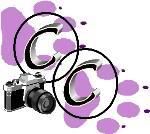 What's this I see?
My son found a new friend. (See the reflection on the left too?)
The spider quickly built a new home.
Just hanging around.
Somebody needs to shave their legs.
He has the weirdest eyes! Those little black balls that are barely attached to his head. Weird.
Hairy, creepy crawler.
Looks like he's escaping, photo session over.