More Florida birds, for the most part the birds in Florida were very cooperative. Although, this week they've been pretty good to chase me down, even in my house, lol.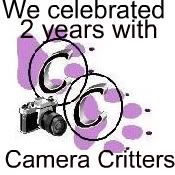 It's been a crazy week! So rather than talking about the birds I just wanna babble a little. There's SO much going on in our lives right now - does life ever slow down?!  We're seriously contemplating where life is taking us, where we want it to go, and how we are going to get there.
And today, my husband and I will be off shooting a wedding, and be exhausted by the time we fall into bed I'm sure - but a wonderful exhausted, you know(?) - I always feel a charge seeing people take their vows, changing their lives and bringing together their friends and their families and the celebration! It helps to remind me to be ever thankful of the blessings in my own life - and there are many really.
But today, also marks a new stage of life for us. Our youngest child, the baby of seven (my four, his three) turns 18! I'm not sure how I got this old. I know when I'm not looking in the mirror I still feel like an 18 year old myself, but here I set at 43 - wow, really, did I just say 43?! Wow, I'm getting up there!
And I know my son is anxious to spread his wings, and probably by the end of the year it will be just my husband and I living under this now quiet roof. It's actually quite scary thinking of all of our children as adults. I watch them and see them going through some of the same struggles I did starting out and I'm impressed at the way they handle themselves.
And I look at my mom, my dad, my grandma - heck grandma is 8o-something - she'll never tell, and she's still living each day like she's got 40 more years ahead and I start to wonder, is 43 really that old?