I'm sure I am spelling his name wrong but this is Boongie, I have been wanting to photograph him for quite some time and finally had the opportunity.
I think he is such a beautiful cat - and I'm not a cat person.
I love his little pink tongue! He's very mellow and puts up with pretty much anything you do to him.
This is Buddy, he is my future-daughter-in-law's kitty and shares a house with Boongie.
Buddy, looking serious. He contentedly posed in a windowsill.
Trying to be nonchalant.
Bye from Boongie!
Bye from Buddy!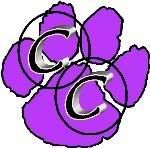 I just have to add a PS - I've been blogging for four years and these are my first cats.  Weird, huh?