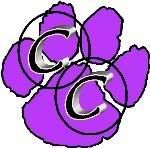 When I took photos at Camp Angel (a camp put on by Angel on My Shoulder for children affected by cancer) a few animals were brought in for 'show and tell'.
Believe it or not, skunks are my favorite animals! He was so calm as he was held and talked about.
And he played peek-a-boo with me, isn't he precious!
I just wanna kiss him and love him and call him my very own. ;)
An armadillo was also shared, kinda ugly, but in a cute way.
He was very curious.
Then the kids got to pet the animals. Mr Skunky looks like he's enjoying it.