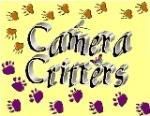 Every year hundreds of ducks congregate in this park in our town.
They love to hang out on the parking lot and they let you drive very close to them, they seem unafraid of people.
There's a river running through the park and you always see many ducks floating as well as resting on the parking lot.
I often wonder how many ducks under the piles of snow the plows have moved.
Joking – I'm sure they get out of the way. ;)
This fall, however, they drained part of the river and they did not allow it fill back up before winter hit.
This means the ducks have very little water, most of it is frozen solid and while there are fewer ducks I still worry about them.