Sometimes don't you wish birds could understand you? That you could tell the feather friend to, 'stay there, don't move, perfect' and walk up, snap that dang little twig out of the way?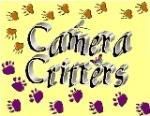 Maybe he understood, as he peeked around it. :0) I just couldn't decide if I liked it better this way or that. . .
Don't forget to go to yesterday's post and enter to win a poopin chicken, lol.