Thanx to
Kayleen
for helping to identify this fellow as a Reddish Egret!
I saw a plethora of birds on our trip to Florida - many I had never seen before and most very accommodating. But this fellow was the first in the parade of birds so I thought he deserved a post of his own. He strutted down the beach and let me snap away - it was early morning, light not the best, kind of cloudy. I believe he's a type of Heron, but not sure which kind?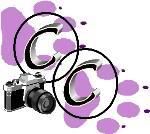 Pelicans flew over as we left this beach. I did see more of them, and closer, but we'll get to them eventually. I hope you like birds, I have a buttload of them to share, lol.